What is the OpenEYE project about?
The "Open Education for Young Europeans through History, Art and Cultural Learning" project (Open EYE) focuses on creating an open learning methodology based on History, Arts and Cultural Learning, as well as the necessary implementation tools, that will enable teachers of primary education in Europe (formal and non-formal) to support their students in language learning and integration in their school and community.
The target groups supported by the project include:
1. Teachers of primary education and social workers supporting the community integration of young immigrants and refugees
2. The school students themselves and especially young immigrants or refugees of primary school ages.
The main objectives of the project are:
To equip educators of primary education (teachers, social workers) in formal and non-formal settings with skills and knowledge to work in a diverse multicultural classroom, in order to create a safe learning environment for all pupils.
To facilitate language learning in an immersive context, and enhance support for integration by promoting the sharing of cultural values and norms through history, art and cultural expressions.
To ease the transition experienced in cultural change and start the process of building confidence and personal growth after a traumatic life-changing event.
To influence policy makers in each partnership country to provide guidance and educational support for the effective integration of children with a migrant or refugee background into the educational system.
To offer stakeholders in the educational community of every participating country a place in the project and a platform for exchange of experiences and best practice, helping them to systematize their networking.
Project partners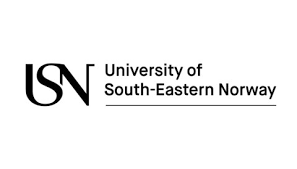 The University of South-Eastern Norway is a regional university college with 8 campuses in the counties of Buskerud, Telemark and Vestfold in Norway. The university was created as a merger of Buskerud University College, Telemark University College and Vestfold University College in 2016. It is the second-largest university college in Norway, measured in students. The university has 17 000 students and a staff of 1 500. The University of South-Eastern Norway is based on the idea that education and research cannot be isolated from practical life. The university college believe in sharing knowledge with the wider community to which it belongs. The university has therefore established research cooperation and teaching affiliations with international, regional, local industries and institutions. One focus area at the university college is heritage, and innovation and development of new education and training methods in this context, by, for example, involving new ICT-technologies.

The main activity of the Education Centre Geoss Ltd., Litija, Slovenia is providing formal and non-formal educational programmes for adults. The centre is a successor of the People's University of Litija with more than 50 years of experience in the field of education. Our founder and owner is the Municipality of Litija. We conduct both formal and non-formal programs for adults, especially for vulnerable groups of people. We try very hard to enable them to participate in as many free educational programmes and other activities as possible.We offer a comprehensive range of educational programmes: from elementary school for adults to secondary and tertiary education programmes, as well as numerous non-formal education programmes (general education, training and courses). In recent years, increasing attention has been given to various projects that develop and encourage lifelong learning among different target groups, especially the socially weak (elderly persons, rural residents, migrants, persons with intellectual dissabilities, the unemployed), implement social and digital agenda and territorial cooperation. At our work we follow the local, regional and wider national and European needs.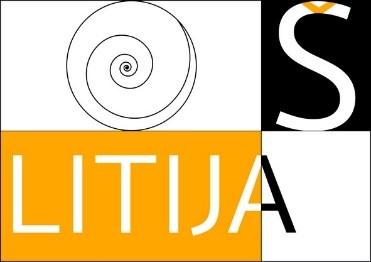 Litija Elementary School is a sports and cultural centre that enables top achievements, excellent knowledge, rich culture, friendly atmosphere as well as personal development of pupils, employees and parents. It consists of a central school in Litija, two subsidiary schools in Sava and Polšnik, a subsidiary school with a program for pupils with special needs, and a kindergarten in Polšnik. The school's counselling service and support consist of a pedagogue, a psychologist, a special pedagogue, a social worker and a speech and language therapist. The school is socially oriented, connected with the local community, open from 6 a.m. to 5 p.m. It has got many titles, such as Healthy School, Cultural School, eTwinning School. Our school offers pupils a rich range of interest activities; we are involved in a number of projects on a school and local level, in projects offered by the Ministry of Education, Science and National Education Institute of Slovenia. Year after year we are also strengthening our international project work. Every year we operate in many eTwinning projects; we are running the Erasmus plus project of strategic partnerships between schools KA 219 for the third year, and for the first time this year, we are carrying out KA 101 Mobility of school staff. We constantly search for and develop strong areas in our pupils. For all these reasons, pupils achieve excellent results in knowledge, culture and sports in different educational programs. In all this, we cannot leave out our teachers, who so far have been very successful in their pedagogical work, and for that reason, awarded with three national Golden Cables given by Cmepius. Besides all that, we are also proud owners of a national award called Apple of Quality. A strong mark in cultural life is also given by our teacher's choir. For 15 years now, our school offers self-help groups for pupils, teachers and parents.
The working team is diverse and covers all areas of the project work. We also have great support from the leadership of the school, parents and, ultimately, highly motivated groups of students. We have 61 teachers. The need to improve competencies is mandatory, since it is necessary to adapt to changes in the environment and to keep up-to-date with the currents of today's world. Due to the anticipated upcoming events, such as the increase of migrants to the school environment, professional staff in the school must also improve their intercultural competences, work with ICT, organize the education at all levels in an organizational way, and learn skills how to properly involve students from foreign cultural areas, as well as deficits in individual areas of learning in the school system and the new environment.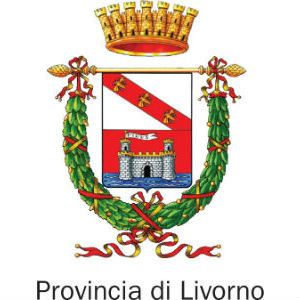 The Province of Livorno is a public local body Tuscany located. It has a wide and strengthened experience in the implementation of EU projects since the 90s. It is the leader of many EU projects, managed in partnership with its in-house company Provincia di Livorno Sviluppo (PLIS). It is a public institution with 140 employees and expertise in local development, social quality, education, environment and sustainable development, local transports. Its mission is to promote policies useful for local sustainable development, including through specific actions, implemented through projects and initiatives at European, national and regional level
In framework the new institutional asset (Law 56/2014 "Del Rio" Law and Regional Law 22/2015, furtherly amended) it maintained its competences on the cultural issues (LRT 22/2015 art. 5), making it a strategic objective.The MUSMED (the Museum of Natural History of the Mediterranean) is the core of such activities, promoting continuing training for all levels of students and scholars, associations and disadvantaged targets. It enumerates a large range of partnerships with public and private entities including at the international level for studies, research and enhancement of cultural and environmental heritage of the territory, as well as frequent collaborations with other museums and international institutions for exchange of exhibition and loans of equipment intended for temporary exhibitions. PLIS, agency accredited by the Tuscany Region and certified ISO 9001, implements transnational cooperation projects and builds European networks in strategic areas entity. Province and PLIS are involved in partnerships with institutions, regional and local authorities, social partners, enterprises.
Over the last 20 years the Province of Livorno has promoted and implemented projects under the PIC ADAPT, EQUAL Phase I and Phase II, IIA and INTERREG IIIA (Italy – France "Islands"), in TWINNING programs, LLP, EIF and Criminal Justice, Erasmus +, MED, LIFE and LIFE +, the Italy-France-Maritime, and at the regional level on Objective 3 ROP and ROP axis V. The Institutionhas been Auxiliary Management Authority for Tuscany of the CIP INTERREG IIIA (Italy – France "Islands") from 2000 to 2013, while PLIS was Auxiliary Authority of Payment. In OP Italy-France Maritime 2007/2013 the Province has been the leader of 8 projects and partner of other 18 projects, managing as its own budget € 9,970,320.70.
The Province and its in-house company are involved in partnerships with institutions, regional and local authorities, social partners, enterprises. They have a wide network of transnational relations with partners from the following countries: ES, PT, FR, IE, UK, DK, SE, N, HU, RO, GR, BG, EL, AT, DE, CZ, HR, MT. PLIS is also an observer member of the European Association EARLALL .
Recently the Province of Livorno was the leader of five projects approved by the Region of Tuscany funded under Axis V of ESF "Transnational – interregionality": "Innovation and social responsibility in the restructuring of the government – TTRN"; "Tra.svi.t – Transnational Development of Tourism", "Tra.S.Po.Liv – Transnational development within the port of Livorno" and "The possible work-life balance", "LA.SID.PI. – Piombino iron industry: wider competitiveness through transnationality". All these projects aim to promote the transnational mobility of students and professionals as a tool for training, the growth of knowledge and skills of Human Resources. The Province was the project leader of the cross-border cooperation project "MedMore&BetterJobs – Network for access to the services of social inclusion and human resource development" financed within Italy – France Maritime Operative Programme.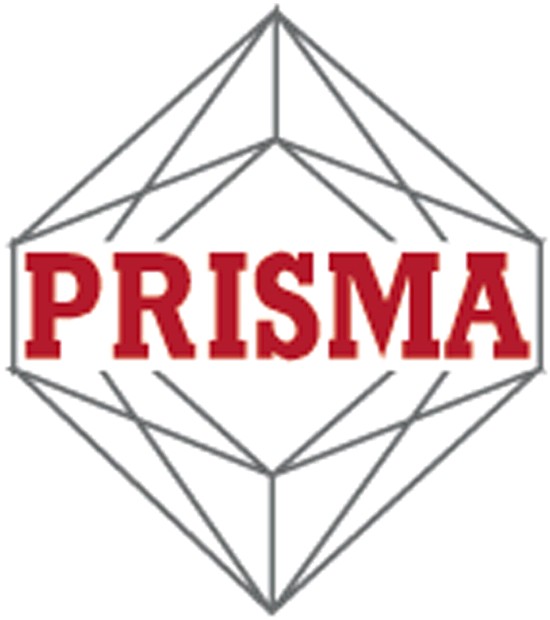 PRISMA is an interdisciplinary planning and research consultancy founded in 1991 and has since built up a notable record of research, policy consulting, evaluation and education outcomes. PRISMA possesses extensive experience in lifelong learning research and action projects; social inclusion; local development; spatial/environmental planning; and the use of new technologies in learning and capacity building. PRISMA has undertaken several projects as an advisor to the Greek Government in policy making for vocational education and training, regional planning, introduction of new technologies in public administration, among other themes; and has also offered programme evaluation services, including the evaluation of operational programmes in Greece and to the European Commission as a member of larger consortia.
PRISMA has implemented a large number of transnational European projects, co-funded by the European Commission, in the field of lifelong learning, cultural development and social inclusion, ecotourism, environmental conservation, either as project coordinator or partner. In the field of lifelong learning, over the past 20 years PRISMA conducted over 40 research studies or action/policy projects and produced over 30 publications. Its transnational work on lifelong learning includes projects and publications in e-learning; validation and certification of non-formal and informal learning; the role of LLL in combating social exclusion; key skills development; competence and training needs assessment; the role of LLL and education in sustainable rural development; training for sustainable tourism and ecotourism quality labelling; conflict resolution between tourism and environmental planning.
PRISMA is also a founding member and member of the board of the European Academy for Sustainable Rural Development (aka Euracademy Association), a European not-profit NGO covering all EU countries, devoted to capacity building in rural areas mostly through education and lifelong learning, via the yearly conduct of summer schools for rural development stakeholders and development facilitators, and through transnational projects and studies.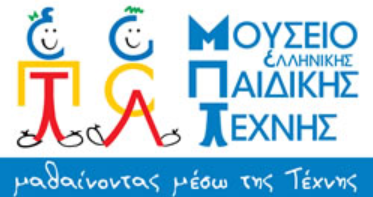 The Museum of Greek Children's Art, is a pioneering Museum, one of the very few worldwide that exhibits art created by children.
It is addressed to children and adults, parents, teachers, artists and scientists as all visitors can see drawings and three-dimensional artworks created by children from 4 to 14 years old.
Following its original vision "learning through Art" the Museum of Greek Children's Art runs for 22 years.

Every one of its exhibitions offers innovative and artistic presentation concepts allowing a multidimensional communication with children's art.
Integrating Art in the educational process, the Museum educational department studies, designs and realizes educational programmes for pre-school children and primary school pupils aiming to render the visit to the Museum a creative experience.
Within the framework of its social contribution, the Museum realizes art activities for people with disabilities as well as socially vulnerable groups.

At the interactive section of every exhibition, bilingual activities offer in playful way to visitors of all ages, a further acquaintance with the artworks on display.
The Museum's collection include 8.000 artworks depicting Greek history, tradition, everyday life and culture in the most disarming and eloquent manner.
The aim of the Museum of Greek Children's Art is to contribute to the development of a "cultural society" providing tomorrow's citizens with knowledge using children's art as a creative approach.